Case Studies: Boise Solatube Tubular Daylighting
The more than 200 sunny days per year in Boise, Idaho, make it a beautiful and energizing place to live, work, and play. However, for those employees working inside buildings that don't make the most of nature's gifts, it may as well be dark and dreary outside.
Recent surveys have shown that employees consider natural light to be a fundamental part of their overall well-being at work. Studies have found that employees consider access to sunlight while working to be "the number one attribute of the workplace environment, outranking stalwarts like onsite cafeterias, fitness centers, and premium perks like on-site childcare." (Harvard Business Review)
According to these surveys, 47% of employees have reported feeling tired, very tired, or even gloomy because of the absence of natural light in their workspace. Working in artificial or insufficient light has been linked to eyestrain, headaches, and drowsiness. However, there are sustainable and energy-efficient design solutions that are changing the game for many companies.
Investing in daylighting solutions has further output and bottom-line implications—a reduction in utility costs and increased worker productivity. Companies are starting to understand the importance of well-lit workplaces as a recruiting tool for enticing prime candidates. Modern companies consider the workplace environment to be part of the overall employee experience, and understand the role of creating a desirable environment for recruitment and retention.
Beth and her colleagues at Smoke Guard worked in a cinderblock building that offered no way to enjoy Boise's optimal atmospheric conditions and sunny days. When she brought up these environmental challenges to the leadership team at her company, they offered to have a window cut into the wall closest to her desk. This would have only afforded her a view of the adjacent building's cinderblock wall—a view hardly capable of boosting morale, let alone bringing in ample sunlight.
She reached out to Alder's Boise representative, Eric Holstine, because of his reputation for quality and service. He researched solutions and proposed the installation of Solatube® Tubular Daylighting devices for the Smoke Guard office. These high-performance skylights allow daylight to enter spaces when traditional skylights and windows aren't optimal. Best of all, because they are cost-effective and energy-efficient, they provide an easy to implement solution for nearly any workspace.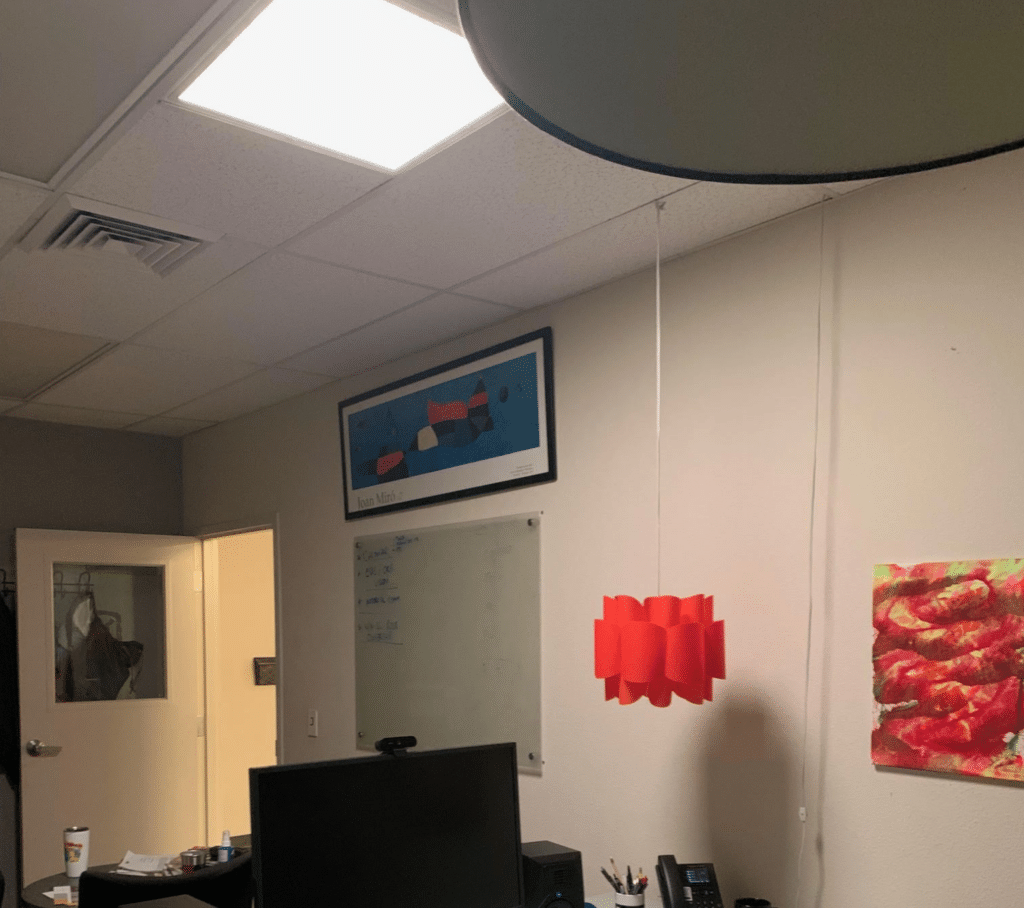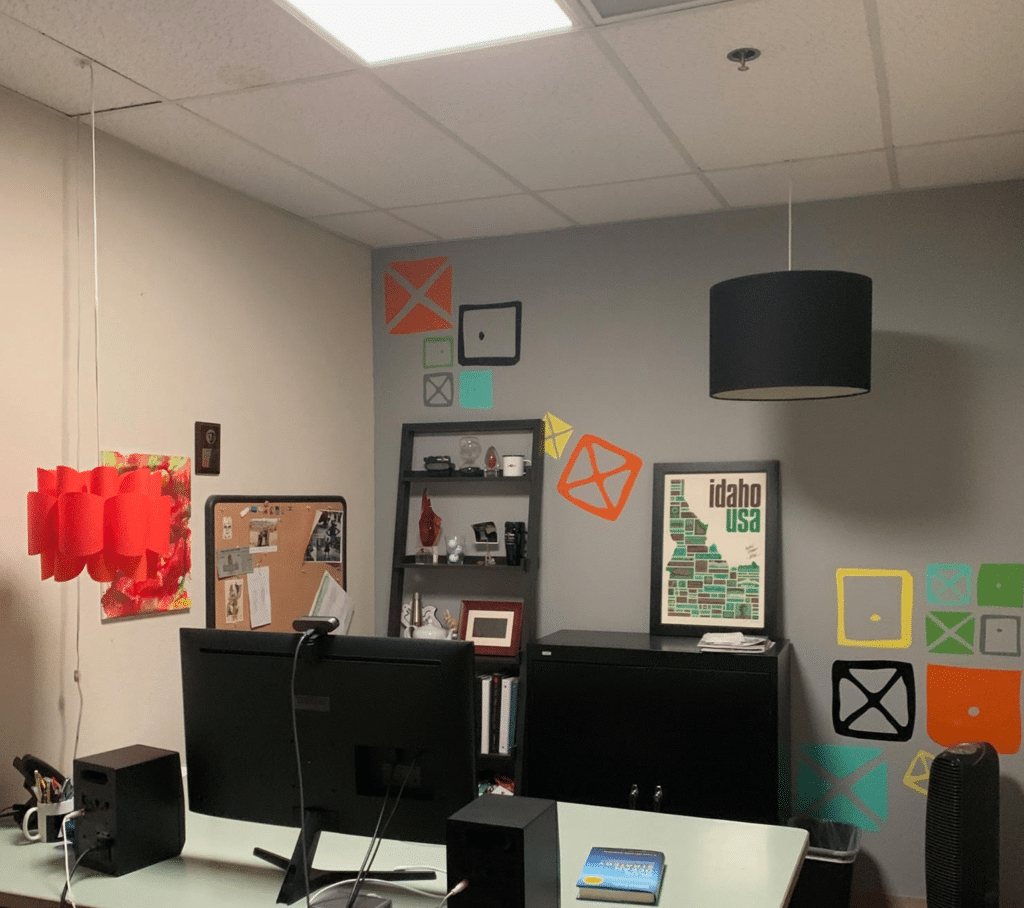 Cutting holes into the roof of an active office building creates the potential for all sorts of issues. The Alder's Solatube installation needed to happen with minimal disruption to Smoke Guard employees, while also ensuring that all building codes and safety concerns were satisfied. Alder's took all these factors into consideration and created a plan based on their success with prior projects.
"Our longstanding relationship with excellent contractors made all the difference in this project," Eric said. "Because we thought through every detail and made sure to include all stakeholders, we were able to deliver the innovations and service that made this project a success for the Smoke Guard team."
In addition to making Beth's workspace healthier and happier, Smoke Guard also realized cost savings from the energy-efficient Solatube daylighting devices. Because of their eco-friendly approach to lighting, they have reduced the need for electricity and can now make the most of all those sunny days in Boise. Beth now enjoys the physical, mental, and emotional benefits of sunlight, and her company has a stunning new appeal to attract employees to their building. 
"Before, I was working in an artificially lit space that felt drab, but now I can see the shadows of clouds travel across my desk," Beth says. "I'm so thrilled with the outcome of this project, and find it easier to focus and feel better at the end of each workday. I'd work with Alder's again in a heartbeat!"
The future looks bright at Smoke Guard's Boise offices these days. Moving forward, Smoke Guard has the ongoing support of the Alder's team, who stand by their solutions with an all-inclusive service program and local support team available 24/7.