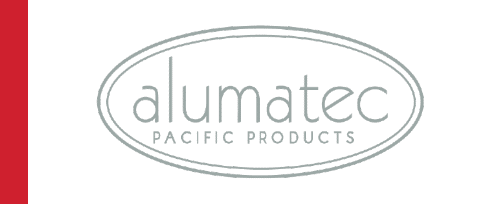 Alumatec Pacific Products
When you need high-quality rolling and side-folding doors that surpass your expectations, look no further than Alumatec Inc. In addition to offering an unprecedented 3-day lead time from order to fabrication and shipping, Alumatec also offers some of the highest quality doors on the U.S. market.
Founded in 2008 by industry experts who wanted to focus on quality over quantity, Alumatec combines 50+ years of experience and the best materials available to deliver day in and day out. Instead of focusing on service revenue, Alumatec designs security doors that last. Additionally, they offer each model in various finishes, including custom powder coating to match any design.
Alumatec Pacific offers a variety of standard and custom doors for various applications, including:
Storefront roll-up doors, or grilles, are often seen in shopping centers and airport terminals to protect retail and security spaces. Alumatec's most popular roll-up model, the AT-9, is an optimal rolling shutter for spaces that require visibility and ventilation. It provides ease of use and trouble-free operation for employees – without wasting valuable space.
In addition to the AT-9 grille, Alumatec also offers perforated, polycarbonate, and solid shutters for security.
If vertical space is limited but security is paramount, consider a commercial counter door. With unrivaled functionality, these shutters feature solid interlocking slats for a fully-enclosed curtain. Most often seen in countertops and storefronts, they can also be installed behind glass openings for an additional layer of security. Also known as "LIGO" (from the Latin for "small" or "minimal"), these compact shutters roll up to an 8" coil area up to 10' tall.
For spaces that are more wide than they are tall, consider side-folding security grille doors. These horizontal doors work well for securing storefronts, require no headroom or floor track, and have adjustable roller stems. Alumatec's ST-12 model is one of the strongest and most durable open-pattern curtains in the industry. Featuring a double-action hinge system and sleeved rods, Alumatec's side-folding doors are built to withstand daily use with ease and durability.
Alumatec offers a line of side-folding doors in open-pattern design, polycarbonate, solid and perforated designs, as well as pocket doors and frames to suit your next project.
Doors that go up and down multiple times each day, such as those in parking garages, need to be durable. Alumatec's high-cycle grilles are built to last while offering commercial-grade security for light-to-medium traffic areas that require remote access. Their premier model, the AT-9-HC, offers the same ventilation and visibility benefits as other roll-ups, but this high-cycle security grille also provides a lifespan of 100,000 cycles. Custom modifications and upgrades are available, including garage doors with a lifespan of 250,000 cycles, custom link spacing, solid shutter options, and more.