Whether you're starting a large-scale building project or retrofitting an existing space, you need trusted partners who provide high-end solutions that suit your exact needs. It's important to work with a team that not only has the necessary expertise and a proven track record of success, but one that also stays on top of evolving and emerging technologies year after year.
Alder's has worked to provide the very best products, installation, and service to our clients for more than 85 years, all while keeping an eye on incorporating the latest products and offerings into every one of our projects. At Alder Sales Corporation, we serve a variety of individuals from various backgrounds as it relates to commercial, industrial, and residential buildings:
Our role in your project is to bring your vision to life exactly as you dreamed it – all while promising and delivering on the high-end solutions you chose that make your latest building unique. We also offer continuing education opportunities to any professional in the architecture space seeking to stay relevant and earn credits for licensure.
When we partner with GCs on your latest project, we work hard to become an extension of your team by fully understanding timelines, schedules, challenges, and needs so that we can integrate seamlessly from the get-go. When you work with Alder's, you gain a partner that you can count on to deliver flawlessly every single day.
Throughout our time within any building, we always put ourselves in the shoes of whoever will be enjoying the spaces we're creating when our time is done. Whether students, employees, guests, or patrons, we don't only ensure your building materials are installed perfectly – we also make sure that we're creating an experience that they'll remember and enjoy each time they step foot through your doors. And with our lifetime service and maintenance services, we'll make sure your space is at its best well into the future.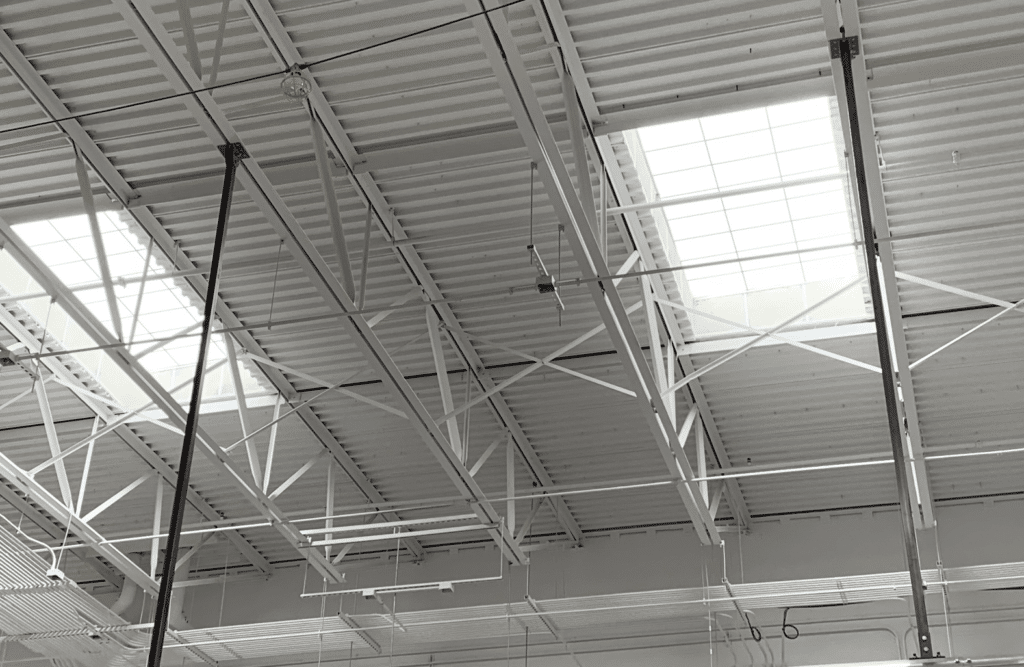 We have expertise and experience working in a variety of spaces, including:
Educational Buildings and Schools
Hospitality, Recreation, and Convention Centers
Healthcare Facilities
Commercial Offices
Manufacturing Buildings
Our team stays on top of recent trends when it comes to daylighting solutions, space management solutions, fire and smoke containment, and commercial door openings. We research the latest in environmentally conscious and sustainable design, as well as eco-friendly building options, to help clients achieve each and every one of your project goals. All of our products offer LEED credits that go toward the level of certification that you are looking to achieve for the building and space we're collaborating on.
At the Smoke Guard Headquarters in Boise, installing Solatube® Tubular Daylighting devices helped save the building significant amounts of electricity while also making various workspaces healthier and Smoke Guard employees happier.
From an Architect:
"Alders is a unique and reliable supporter for architects in Utah. Cory and the team are always available to dedicate the time and effort it takes to work through options that help make the design process smooth. Because of this joint relationship, the products they provide compliment the overall project and intended performance. We know we can always count on Alders."
From AIA Utah President:
"Alders has been a reliable supporter for AIA Utah through the years that we needed it most. We cannot express our gratitude enough – Because of Alders, we have been able to hold events that help educate and gather architects together. Alders' support has been instrumental in helping us achieve our mission of advancing the quality of the built environment through the leadership of architects. We are grateful for their partnership and look forward to continuing to work together to make a positive impact on the community. Thank you, Alders!"