Alder's is proud to offer integrated smoke containment products from Total Door Systems, the only integrated door systems with all parts and hardware engineered and manufactured to work together in a seamless, unified way. Total Door combines functionality with stylish form to provide life safety features in high traffic areas that are both top quality and beautiful in their simplicity.
As the global leader in fully integrated door systems, Total Door provides unparalleled security, unmatched reliability, and respect for the integrity of any architect's vision with a nearly infinite selection of design options. These integrated fire door systems can be custom designed to accommodate almost any design face, veneer, or architectural finish, all while maintaining all fire codes and ADA guidelines. Total doors are also BHMA-certified, sustainably manufactured, and protected by warranty.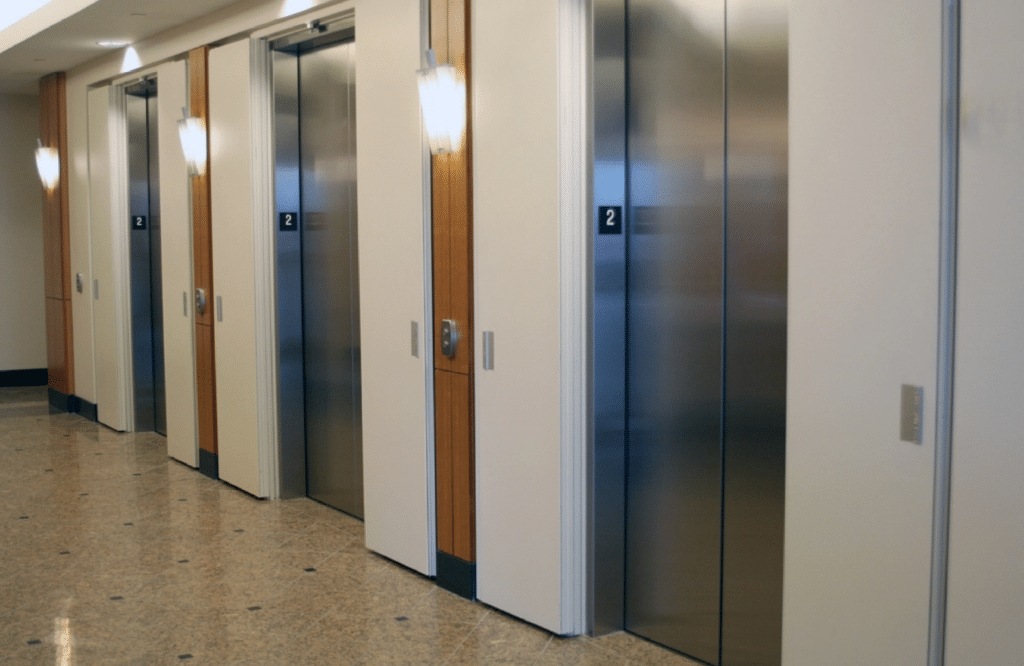 Total Door offers cross-corridor solutions, as well as elevator lobby and elevator shaft design and SafeFrame™ integrated smoke containment systems that exceed testing and rating requirements for elevator hoistways. Total Door products can be created for both new construction projects and needs within existing buildings, and offer hassle-free installation to keep your project on time and on budget.
Total Door Systems' award-winning Waterford, Michigan plant engineers, manufactures and assembles all parts to ensure your order arrives complete with fewer parts. From door assembly to installation, this means all products are built to your specs for streamlined completion with pricing that saves you in additional buildout and labor costs.
Review the commercial doors we have included in recent projects below.